Conscious consumption simply means engaging in the economy with more awareness of how your consumption impacts society at large.
At Bring Me A Book Hong Kong, we would love to encourage everyone to do their part to shop more consciously, without unnecessary waste, so we have sourced eco-conscious products that will be re-used time and time again.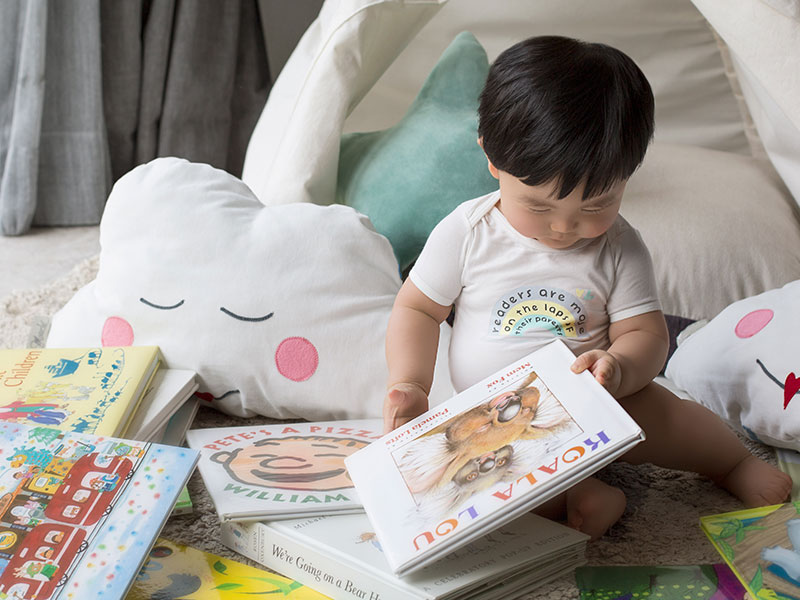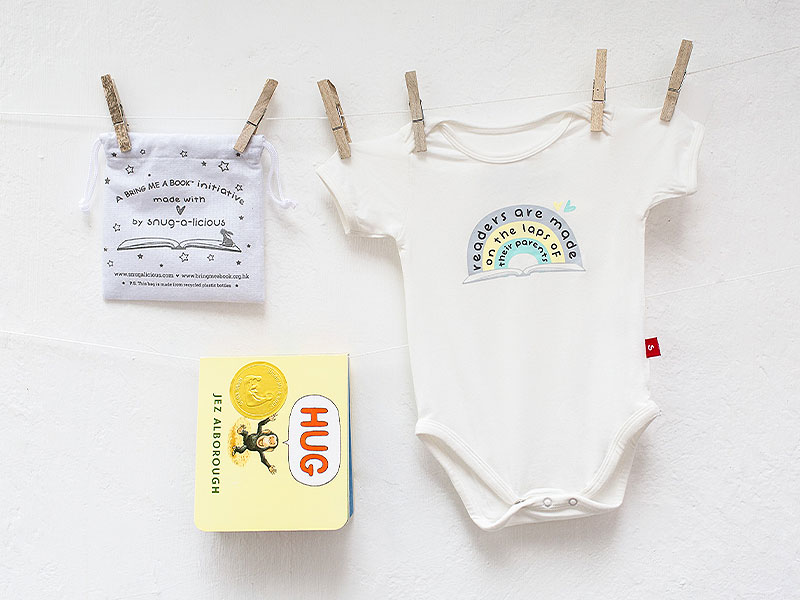 The gift pack includes limited edition book-themed onesies and the much-loved "Hug" book by Jez Alborough – all packaged in a recycled bag. The onesies are made from Snug-a-licious' sustainable bamboo wear – softer and comfier than cotton – with no naughty chemicals.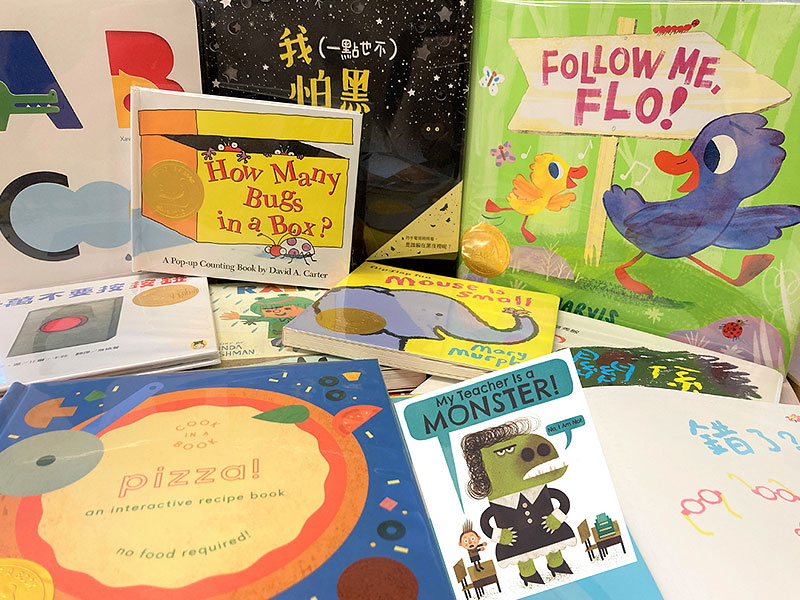 By purchasing any books through our book store partners, Book Depository (English) and/or Open House (Chinese) through our affiliate link, 5% of proceeds will go directly to support our library and training progammes for those in need.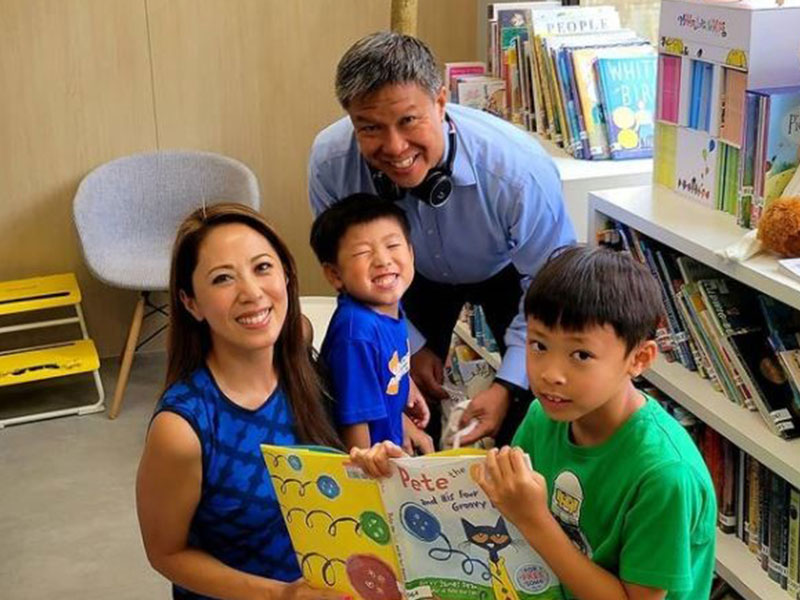 Gift a membership! Bring Me a Book membership is a unique gift for a relative, friend, colleague or loved one who have young children, newborns to 14 years old.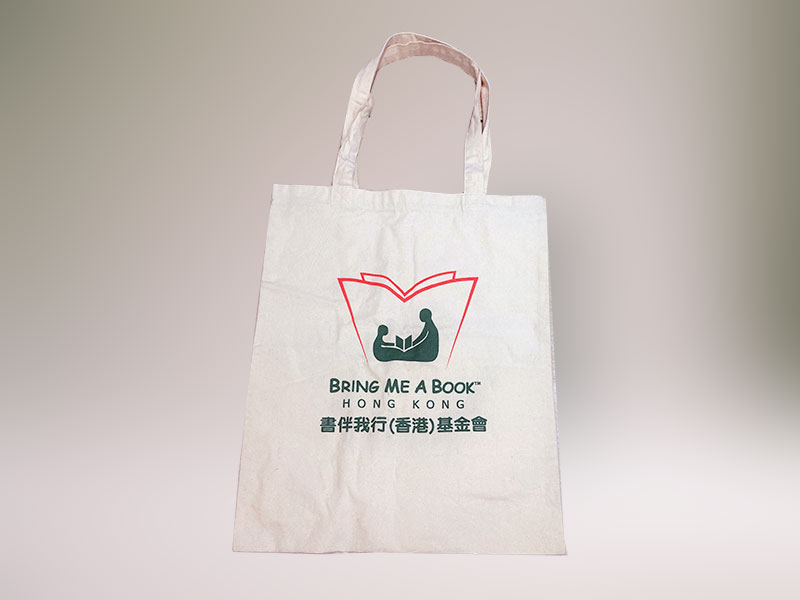 The reusable Bring Me a Book Hong Kong tote bag is the perfect companion for excursions and shopping trips to reduce plastic bag waste AND help spread awareness of our local literacy charity.