Schools are the beating heart of our programmes. Your teachers, students and parent communities are what enables us to scale our programmes – whether it is celebrating World Book Day, hosting Readathons, setting up a BMAB school club, community service or joining our school membership.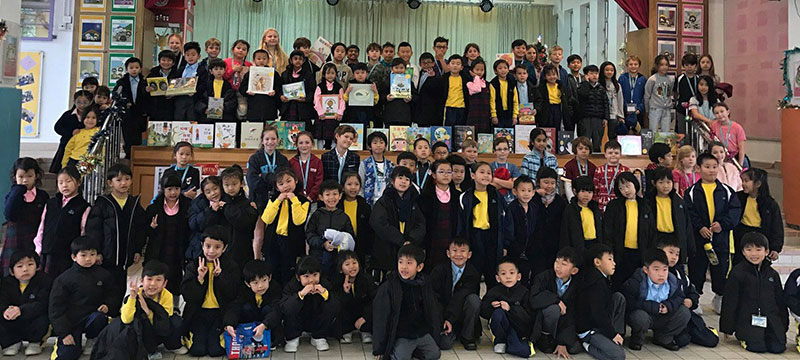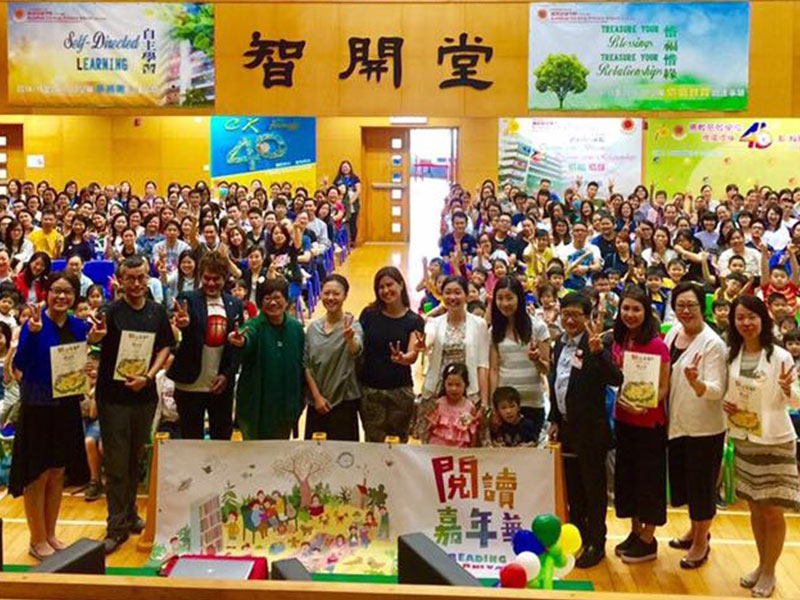 World Book Day is usually recognized on 23 April each year. Some schools prefer to choose another date that suits their calendar (even an author's birthday is a good excuse!) – and we would love to help all schools choose a day, week or even month to celebrate books and remind students of the power of reading. We have compiled a list of fun ways to promote reading, from Readathons to Bake Sales and Pajama Day.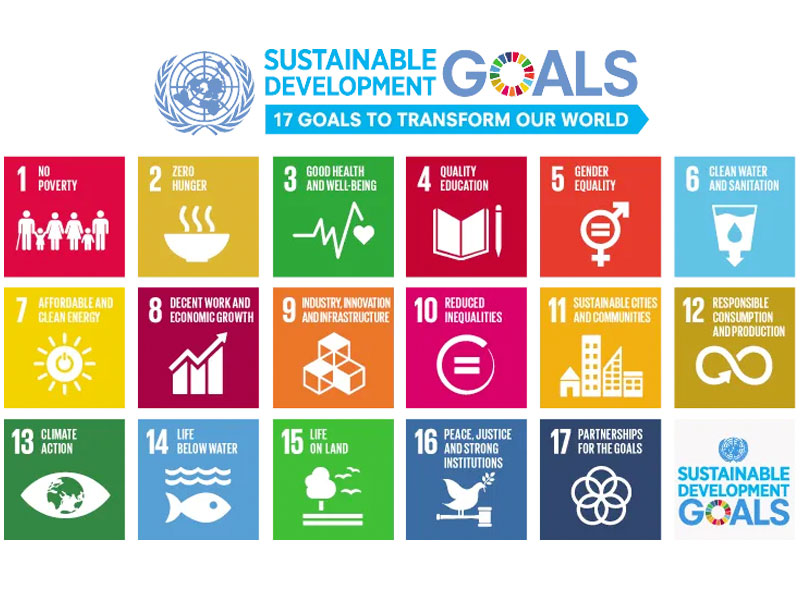 As educators, we understand the importance of promoting the UN's Sustainable Development Goals. As the leading advocate for family literacy, Bring Me A Book Hong Kong falls under "Quality Education" and we provide wonderful volunteer opportunities for students to give back to the local community in meaningful ways while also acquiring some new skills.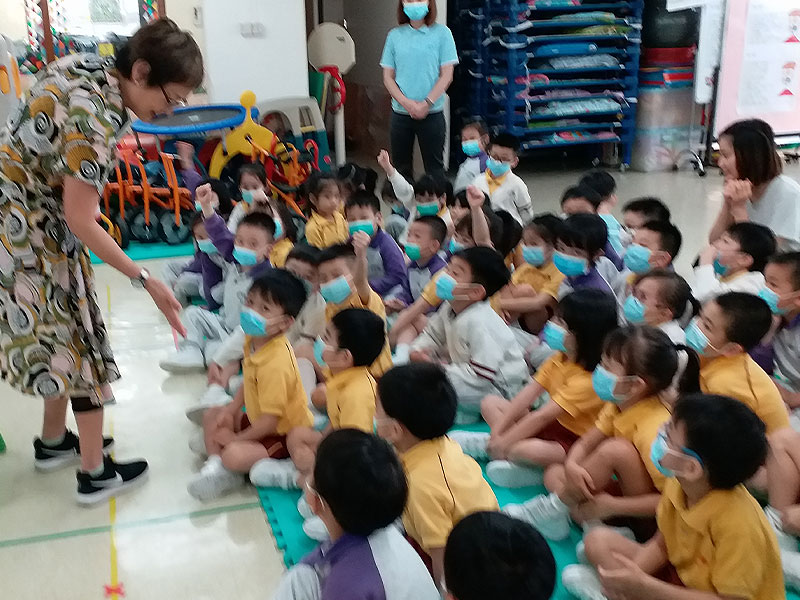 By becoming a School Member of Bring Me A Book Hong Kong, you will be part of a larger community of like-minded educators who value the importance of igniting a love of reading in children. You will gain exclusive access to many membership benefits while directly contributing to our work in improving family literacy in Hong Kong.
Benefits of School Membership
Access for 3 teachers/representatives from your school to borrow high quality Chinese and English books from our member's library
A 1-hour free consultation from one of our staff or book selection committee members to choose the most suitable books for your students – By Appointment only (please contact info@bringmeabook.org.hk to arrange)
Priority booking and discounts to events and professional development workshops run by us and our partners
Opportunities to invite your students to set up a BMAB Book Club and/or prioritize for CAS or other student community service programs.
Note: Each school member can borrow up to six books each time
How to Celebrate World Book Day?
Readathon: Track the number of books or the amount of time your students spend reading during a specific period, and raise money for a great cause! Watch the video and download our Readathon form templates.
Pyjama Day: Books are not just for bedtime! PJ Day is a special day where children AND teachers come to school wearing their pyjamas! Students love to see their classmates and teachers dress 'down' in their night gear – all for a good cause! Download the flyer here.
Other ways schools celebrate World Book Day, include:
Dress Up as Your Favourite Book Character Day
Books & Buns
Drop Everything & Read (DEAR)
Book Swap
Buddy Reader
Story Starters
Book Trailers
Drop Everything & Read (DEAR)
When to Celebrate World Book Day?
Below list some wonderful occasions to celebrate the power of reading!
Note that some dates may change according to the calendar year
World Read Aloud Day: February 2
World Book Day (UK): March 3
World Storytelling Day: March 20
World Poetry Day: March 21
International Children's Book Day: April 2
World Children's Day: April 4
D.E.A.R Day & Beverly Clearly's Birthday: April 12
World Book & Copyright Day (Worldwide): April 23
(Celebrated by many local schools and public libraries in Hong Kong)
World Empathy Day: June 10
UNESCO's International Literacy Day: September 8
Roald Dahl's Birthday: September 13
Feng Zikai's Birthday: November 9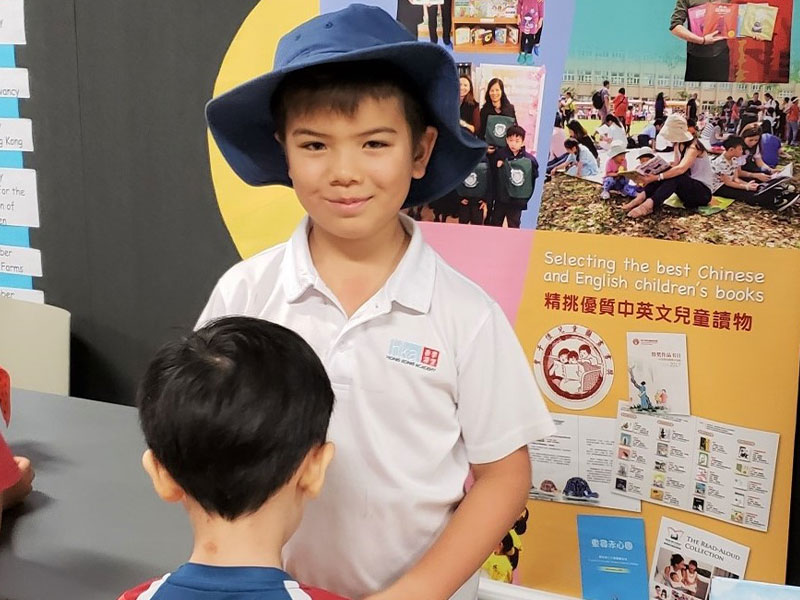 I read for 45.63 hours, that's 164,280 seconds or 164,280,000 milliseconds or 164,280,000,000 microseconds or 164,280,000,000,000 nanoseconds in 5 weeks to raise funds for Bring Me A Book Hong Kong.
Oliver
HK Academy student who participated in Readathon
AD & FD POHL Mrs Cheng Yam On School
Asbury Methodist Primary School
Bilok Creative Kindergarten
Bradbury School
Braemar Hill Nursery School
Buddhist Chi King Primary School
Buddhist Lim Kim Tian Memorial Primary School
C&MA Sun Kei Primary School (Ping Shek)
Canadian International School
Canossa Primary School (San Po Kong)
Caritas Dr. & Mrs. Olinto De Sousa Integrated Service Centre
CCC Chuen Yuen Second Primary School
CCC Kei Wa Primary School (Kowloon Tong)
Chan's Creative School (H.K. Island)
Chinese International School
Chinese YMCA Primary School
Chiu Yang Primary School of Hong Kong
Christ Church Kindergarten
Christian Alliance H. C. Chan Primary School
Christian Alliance S Y Yeh Memorial Primary School
Conservation Baptist Lui Ming Choi Primary School
Cumberland Presbyterian Church Yao Dao Primary School
Dalton School Hong Kong
Diocesan Boys' School Primary Division
Diocesan Girls Junior School
Education University of Hong Kong
Father Cucchiara Memorial School
German Swiss International School
H.K.T.A. The Yuen Yuen Institute Chan Lui Chung Tak Memorial School
HK Productivity Council – Talk for parents
HKCS Tin Heng Nursery School
HKIED HSBC Early Childhood Learning Centre
Hong Kong & Kowloon Kaifong Women's Association Sun Fong Chung Kindergarten
Hong Kong Federation of Youth Groups Lee Shau Kei Primary School
Institute of Vocational Education (IVE)
International Christian School
International Montessori School
Islamic Dharwood Pau Memorial Primary School
Island Christian Academy
Kellett School
King's College Old Boys' Association Primary School
Kingston International School
Lam Tin Methodist Primary School
Law Ting Pong Secondary School
Li Cheng Uk Government Primary School
Li Sing Tai Hang School
Lockhart Road Public Library
Lutheran Family Life Education Unit (Shatin)
Ma on Shan Saint Joseph's Primary School
Man Kiu Association Primary School
Mills International
Ng Wah Catholic Primary School
Nord Anglia Hong Kong
North Point Methodist Primary School
Norwegian International School
Peak School
Pentecostal Church of Hong Kong Nam Cheong Nursery School
Po Leung Kuk Castar Primary School
Po Leung Kuk Chee Jing Yin Primary School
Po Leung Kuk Choi Kai Yau School
PODS
Pui Ling School of the Precious Blood
S.K.H. Kei Hin Primary School
S.K.H. Kei Oi Primary School
S.K.H. Kei Yan Primary School
S.K.H. Kindly Light Church Or Pui Cheung Kindergarten Nursery
S.K.H. St Peter's Primary School
S.K.H. St.Christopher's Nursery (Wan Chai)
Sai Kung Sung Tsun Catholic School (Primary Section)
Sau Mau Ping Catholic Primary School
Sham Shui Po Government Primary School
Shap Pat Heung Rural Committee Kung Yik She Primary School
Singapore International School
Spanish International School
Spring Learning
St. Andrew's Catholic Primary School
St. Anthony's School
St. Clare's Primary School
St. Clement's Primary School
St. John The Baptist Catholic Primary School
St. Nicholas English Kindergarten
St. Stephen's College Preparatory School
T.W.G.Hs. Wong See Sum Primary School
Tai Kok Tsui Catholic Primary School (Hoi Fan Road)
Tai Po Baptist Public School
Tai Po Methodist School
Tai Po Yan Oi Tong Centre – Training for social workers
Taoist Ching Chung Primary School (Wu King Estate)
The Church of Christ in China Kei Chun Kindergarten
The Endeavourers Chan Cheng Kit Wan Kindergarten
The University of Hong Kong
Tsz Wan Shan St Bonaventure Catholic Primary School
Victoria Kindergarten
Western Pacific Kindergarten
Yan Oi Tong Community Centre
Yan Oi Tong Madam Lau Wong Fat Primary School
Yan Oi Tong Ng Wong Fung Ying Kindergarten Cum Nursery