A Bring Me a Book Hong Kong
Initiative Made with Love from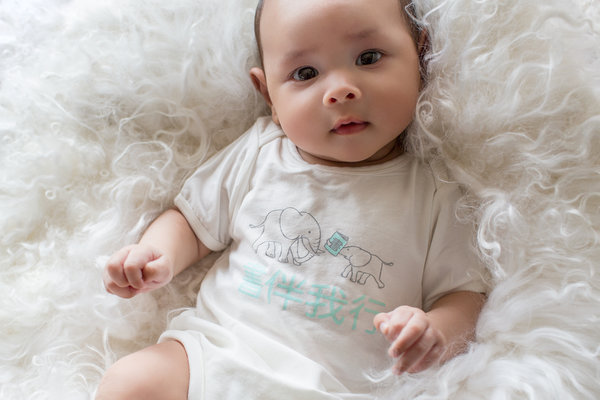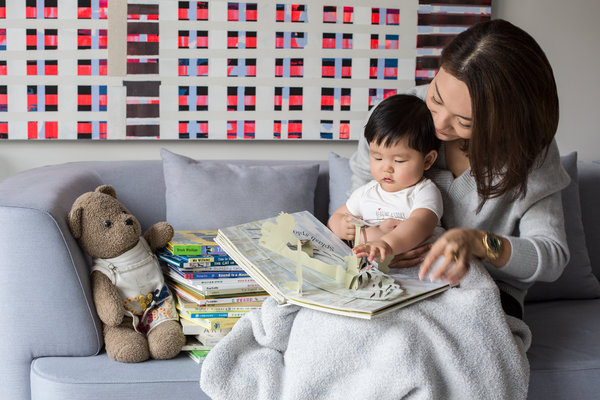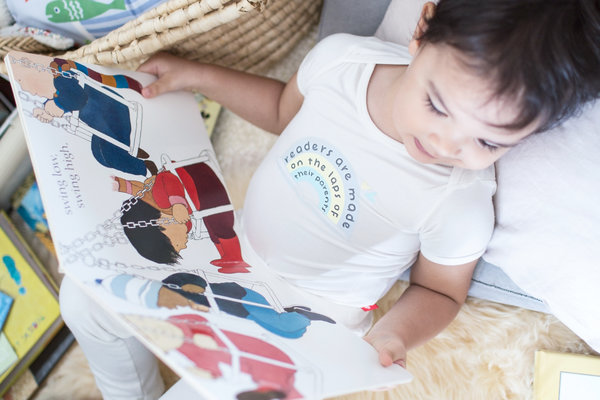 Looking for a unique baby gift with meaning?
Proceeds from each Baby Gift Pack will provide a new book at a community center serving low-income families in Hong Kong.
The gift pack includes one limited edition book-themed onesie (select a design of your choice) and the much-loved "Hug" book by Jez Alborough – all packaged in a recycled bag. The onesies are made from Snug-a-licious' sustainable bamboo wear – softer and comfier than cotton – with no naughty chemicals.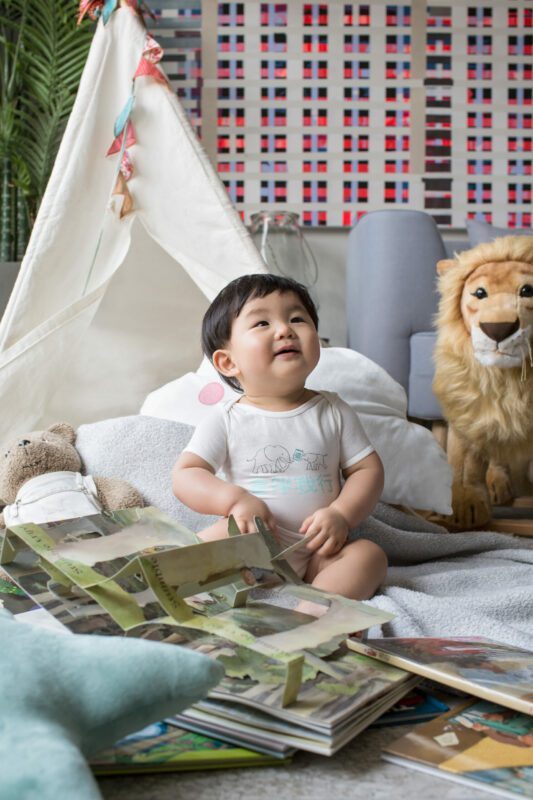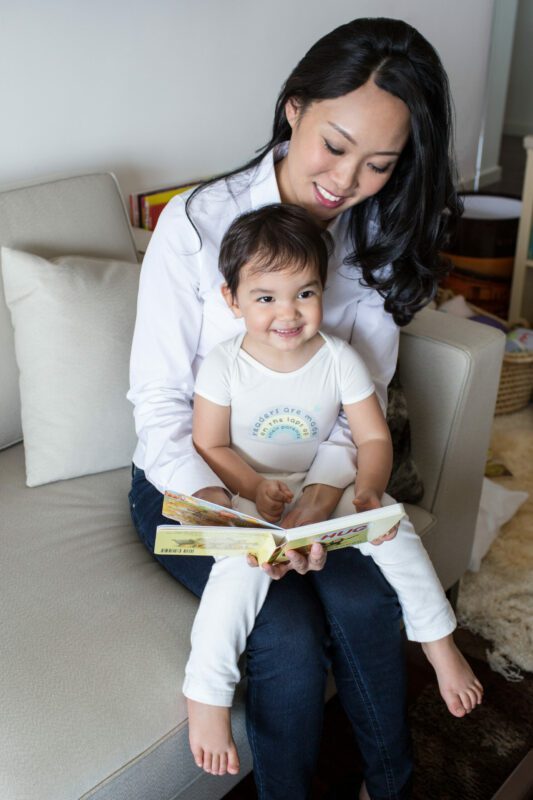 Four Exclusive Onesie Designs
Bring Me A Book (Chinese)
What's in the Baby Gift Pack?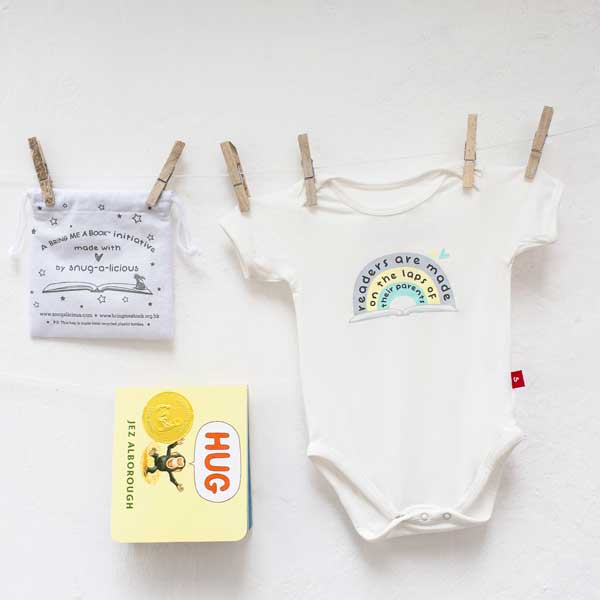 A choice of 1 onesie (Gift Pack A) or a set of 4 onesies (Gift Pack B)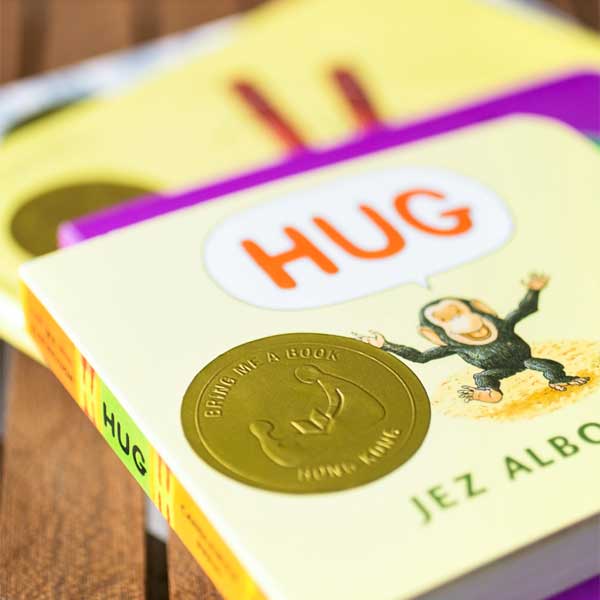 1 x "Hug" book by Jez Alborough –celebrating the pleasure of giving and receiving good hugs!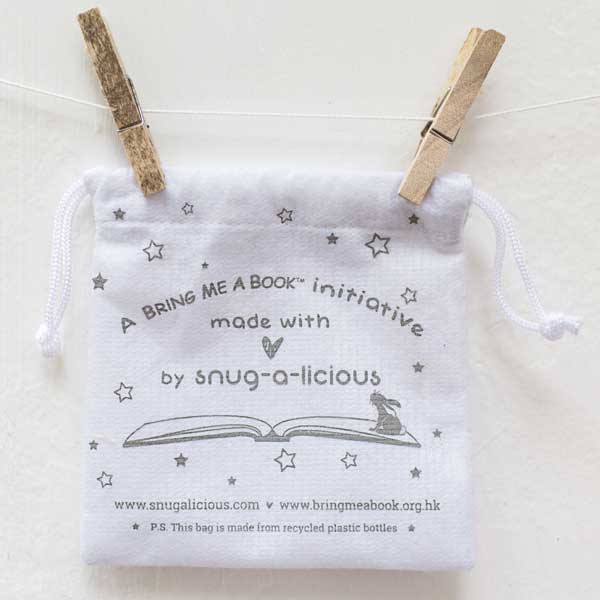 All snugly packaged in an eco-friendly recycled bag
Photo credit: Lullaby Images