Bring Me A Book Hong Kong believes that providing equal access to education through our libraries, trainings and author visits for under-resourced communities, not only removes economic barriers but also helps raise our children of today to be empathetic, enquiring and engaged leaders of tomorrow.
A love of reading can lead to a bright future in our Hong Kong community. Transforming lives, one book at a time.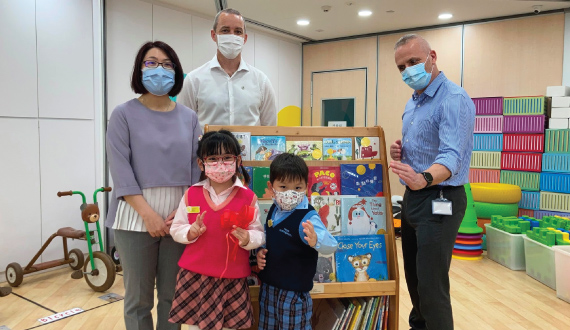 We install bookcases filled with 45 high quality, age appropriate and culturally diverse children's books in Chinese and English in community organizations such as nurseries, kindergartens, community centres, shelters, and health clinics. The necessary condition for encouraging reading is ACCESS to reading material.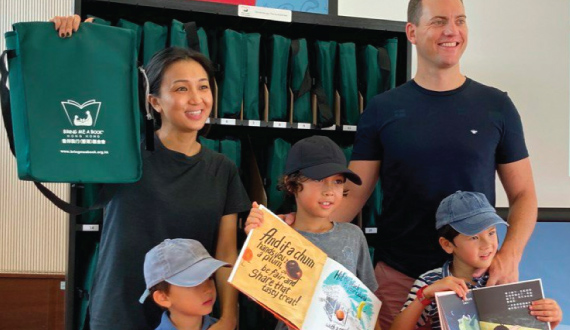 The Book Bag Library is a lending library that is easy to install and maintain. With 220 quality Chinese and English books, separated in take-home bags, families have easy access to a wide selection of the highest quality hardcover children's books, along with audio recordings to enhance reading skills and language acquisition. The better the library, the higher the reading scores.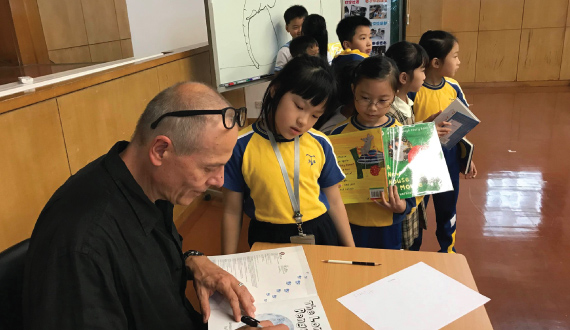 Research has shown that meeting an author, illustrator, literacy expert, storyteller in real life and hearing them convey their passion for their work can fundamentally alter a child's relationship to books and ignite a life-long love of reading. By bringing their stories to life, author visits often motivate previously reluctant readers to pick up a book while also inspiring educators to think about how to teach reading more creatively.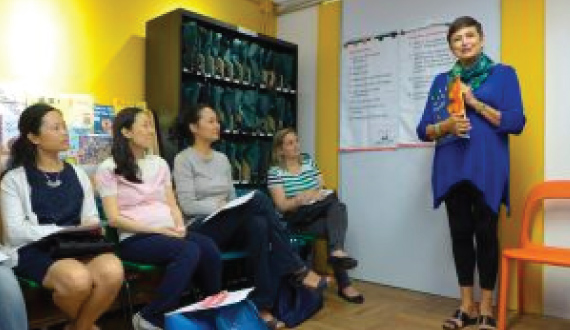 There is a constant need to educate the influx of parents, teachers and social workers in Hong Kong and particularly in the local schools where reading for self-learning (and unconnected to homework) is not considered absolutely critical to the healthy development of children. 
BMABHK's award-winning training program has broken down cultural barriers and reshaped reading habits more effectively than any other known program in Hong Kong.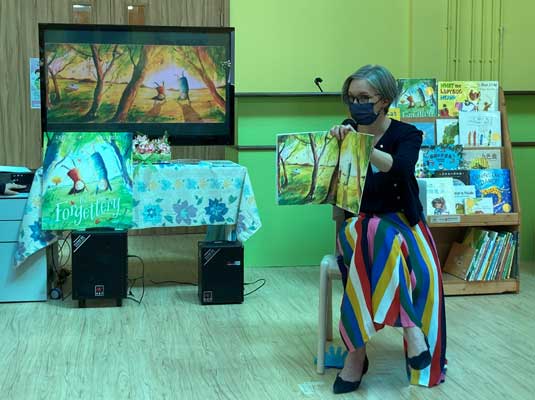 Libraries are full of ideas and imagination, opportunity and inspiration. Books are a gateway: you can step into other people's shoes – you can travel the world in the pages of a book.
Rachel Ip
BMABHK Board Member and Children's Book Author