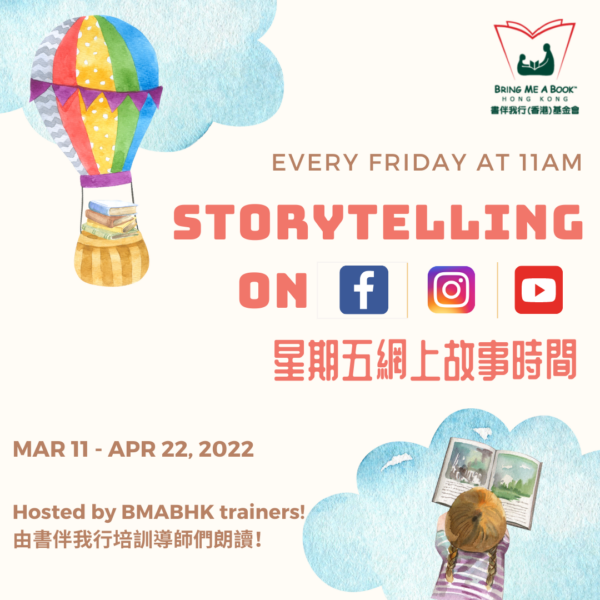 Being stuck in an uncertain world, why not listen to some fun stories and delve into the creative world of picture books with kids to reduce stress?
During the early "summer holiday", BMABHK's trainers are delighted to share various read-aloud videos every Friday for parents and kids to enjoy quality picture books at home.
From 11 March 2022 to 22 April 2022, the read-aloud videos will be uploaded to our Facebook, Instagram and YouTube channel every Friday at 11am. Don't miss out and subscribe to our social media channels!