Recommended Booklists
As the leading advocate of family literacy and reading aloud in Hong Kong, Bring Me A Book™ is often asked by parents, "What are the best books to read to my children?"
Our recommended Summer Reading list comprise of new titles for 7 years+, 10 years+ Aspiring  and Avid readers, Non-fiction, Graphic Novels, and Stories in Verse. Please click here to download.
A Guide to the Best Chinese Books for Children 2016 is the fourth edition since 2008. The booklist is categorized by theme and age to match the child's interest, language ability and developmental needs.  Books that have been honored with the internationally recognized Feng Zikai Chinese Children's Picture Book Award (started by the Chen Yet-Sen Family Foundation and Bring Me a Book™ Hong Kong in 2009) are also highlighted in the guide.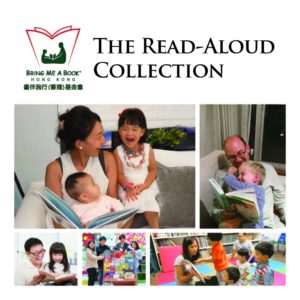 We are pleased to share with you our Chinese and English booklists to help guide parents and teachers towards selecting the best books for their children – ones that will pique a child's interest and nurture a life-long of reading. Both guides are the result of a labour of love by dedicated educational and literacy specialists, parents and librarians who have volunteered their time expertise to compile these valuable resources.
"The Read-Aloud Collection" is a compilation of the best children's books in English for reading aloud, from birth to teenage years. Reading together is an activity to be enjoyed as soon as children are born, and certainly should not end when they become independent readers.  The collection is divided into three main age groups. In "The First 100 Books", we have selected quality read-aloud books for babies and toddlers that can be enjoyed over and over. If your child has a particular area of interest, or you have life lessons you wish to impart, then look no further than our thematic guide, "Picture Books to Share". For older children, we suggest "Chapter Books to Share", and provide the ISBN for large-format, illustrated, read-aloud versions of these classic and contemporary stories.
To request a downloadable version, please click here to sign up to our newsletter and receive your downloadable Read-Aloud Collection.
By signing up to our newsletter, you agree to receive updates from us about our upcoming events and news. Of course, we will never send spam or pass your details to anyone else, and you can unsubscribe at any time.