4 Apr 2019: The Teacher Within – A Mindful Journey Toward Well Being for Teachers in the 21st Century

"The Teacher Within" provides participants with the information, and resources they need to explore, establish, cultivate, and deepen their understanding of how mindfulness, resilience, and well-being can lead to more effective, meaningful teaching in the 21st century classroom,which will have a great impact on students' learning.
Participants will:
– Learn the benefit of being and staying present, both inside and outside the classroom.
– Understand the ARAT philosophy (Awareness, Recognition, Action, Transformation).
– Practice one-minute meditations that explore concentration, thinking patterns, actions,
and emotions.
– Develop an individualized action plan using the ARAT philosophy that will reinforce the
motivation and enthusiasm in teaching.
About the Speaker: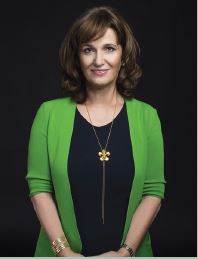 Simona Baciu is an innovative and visionary leader in education. She is recipient of a British International School Lifetime Award and holder of the Custodian of the Romanian Crown Medal, awarded for her outstanding contribution to education.
At the beginning of the 1990's, as a teacher in a state school in Romania, Simona decided to start a school that would introduce change in the prevailing system and make a difference in the lives of students. Happy Kids Kindergarten was opened in 1993 in one of the rooms of her family's small apartment. This is how ransylvania College, today a well-known and prestigious institution with over 700 students, was born.
Date: April 4, 2019 (Thursday)
Time: 6:30 to 6:45 pm (registration) /
          6:45 to 8:00 pm (seminar)
Venue: Theatre 5, Meng Wah Complex, The University of Hong Kong, Pokfulam Road
Click

Here

fore registration