9 Oct 2018: Math Happens When Children Wonder About What They Have Read
We welcome all Primary School teachers to a special talk by award-winning author, David Schwartz!
In this energetic presentation, David Schwartz shows how exciting the results can be when children begin mathematical explorations inspired by literature. He shares an extraordinary collection of student-created work inspired by his many books including How Much is a Million.  David shows how educators can use big numbers as conduits to activities that connect math with science, social studies and the language arts. You'll leave with a million new ideas in your head.
Suitable for: Teachers of children age 5-12 years
Date: Tue, Oct 9th 2018
Time: 5.15 – 6.45pm (Registration at 5pm)
Language: English with Cantonese translation for key points
Venue: Stephenson Harwood, 33/F, United Centre, 95 Queensway (above Admiralty MTR station)
Cost: $150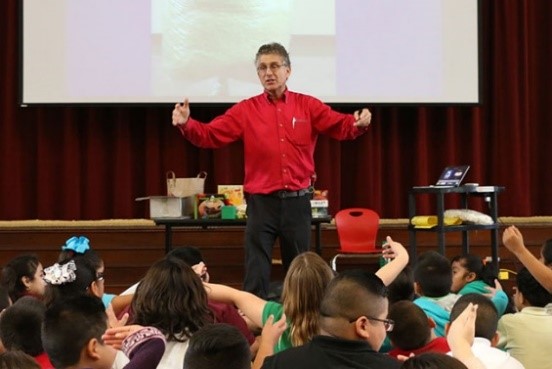 About David Schwartz: www.davidschwartz.com
US based author of best-selling books "How Much is a Million?", "If you Made a Million", "Millions to Measure", "If you Hopped Like A Frog" amongst many others. David is an "Ambassador for Math". An accomplished storyteller and an innovator in presenting mathematical information in entertaining ways, he connects math and science with literature and daily life.
Now, almost 50 books later, he spends much of his time finding unusual, whimsical ways to make math and science come alive for kids and adults, making his lively presentations suitable for a wide range of audiences.
Supported by: