Sun 25 June 2017: Parent child Workshop: It's Love – Kata Kata Kata
Bei Lynn, the 2015 Feng Zikai Chinese Children Picture Book award winning author of "Kata Kata Kata", will read aloud her book and share with audience how and why she created this story.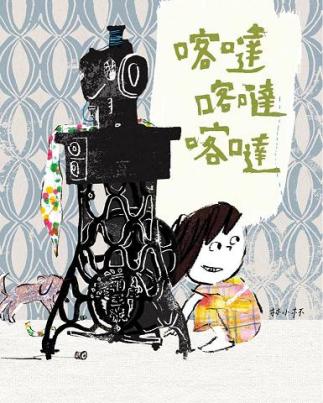 Date: 25 June 2017 (Sunday)
Time: 3:00 p.m. – 4:00 p.m.
Venue: Extension Activities Room, Lockhart Road Public Library, 3-5/F., Lockhart Road Municipal Services Building, 225 Hennessy Road, Hong Kong
Target: For children aged 5 – 10 with one of their parents
Quota: 30 families (One child and one parent as a family unit)
Charge: Free of charge, open to the public
Remarks: Conducted in Putonghua. Free admission on a first-come, first-served basis. Online registration is required.
Enquiry: 2127 4533
The talk will be cancelled when typhoon signal No. 8 or above or Black rainstorm warning is hoisted or remains hoisted 2 hours before the starting time.
Please arrive on time. Registration becomes invalid when the talk begins. Seats will then be allocated to persons who are waiting at the venue.
About Bei Lynn (林小杯):Bei Lynn has degrees in both Art and Children's Literature. She has published about 20 picture books, many of which she also wrote herself, including the most recent Fei Fei and Her Notebooks. She likes to write warm and imaginative stories and illustrate with transparent watercolors, pencils and a mixture of hand drawn collage on the computer. She is a three-time winner of the Hsin Yi Picture Book Award in Taiwan, and her books have been selected for the Booklist for Children and the China Times Best Children's Book of the Year. Her recent work Granny's Favorite Toy (Kata Kata Kata) won the 2015 Feng Zikai best Chinese Children's Picture Book Award. Bei Lynn now lives in Taipei and enjoys working on books for children.