20 January 2017: Meet the Author & Book Signing – Yu Liqiong 余麗瓊
Yu Liqiong will share the story behind the creation of her award-winning book, "A New Year's Reunion". She will also introduce her new books and will be happy to sign books too. 
Born in Anqing, Anhui in 1980, Yu Liqiong received her Bachelor in Literature from Nanjing University and is a candidate for master's degree in Arts and Drama. She is now working as an editor of the magazine Oriental Baby《東方娃娃》. Her essays, poems and fiction have been published since 1996.


Event Details:
Time & Date: 18.00 – 19.30, Friday, 20 January, 2017
Venue: Bring Me a Book Hong Kong Office
(7/F, On Lan Center, 11-15 On Lan Street, Central, Hong Kong)
General Entry: $250
Members: $200
(1 family of 1 child, additional child $50)
Language: Putonghua
Recommended for children: 5-12 years old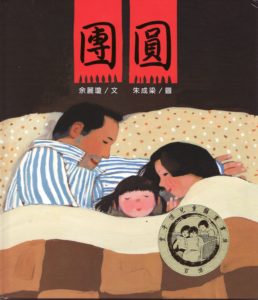 A New Year's Reunion 《團圓》
Feng Zikai Chinese Children's Picture Book Award: Best Chinese Children's Picture Book Award of 2009
A New York Times Best Illustrated